Musings on (mostly) gospel and (some) non-gospel related topics.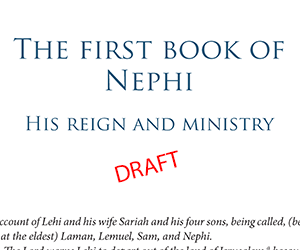 Try reading 1 Nephi in this format, and you might be surprised at how you notice new things. Here's a rough draft of the book of First Nephi from my custom edition of the Book of Mormon that I'm working on. I've tried to make it look more like a novel or textbook,...
read more
Get notified of my recent blog posts and handouts.