Musings on (mostly) gospel and (some) non-gospel related topics.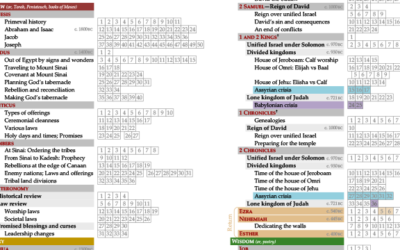 I've created a new study aids page where you can browse my printables and visual aids organized by scripture volume or doctrinal topic. In particular, there are two newly created Old Testament reading charts. The StoryGuide Scriptures Reading Chart helps you track...
read more
Get notified of my recent blog posts and handouts.