Musings on (mostly) gospel and (some) non-gospel related topics.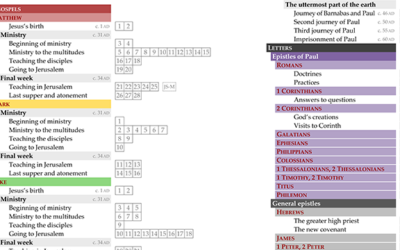 In the New Testament section of the Study Aids page, you'll find two newly created reading charts. The StoryGuide Scriptures Reading Chart helps you track your progress while also teaching you about the organization of the books. The Come Follow Me Reading...
read more
Get notified of my recent blog posts and handouts.